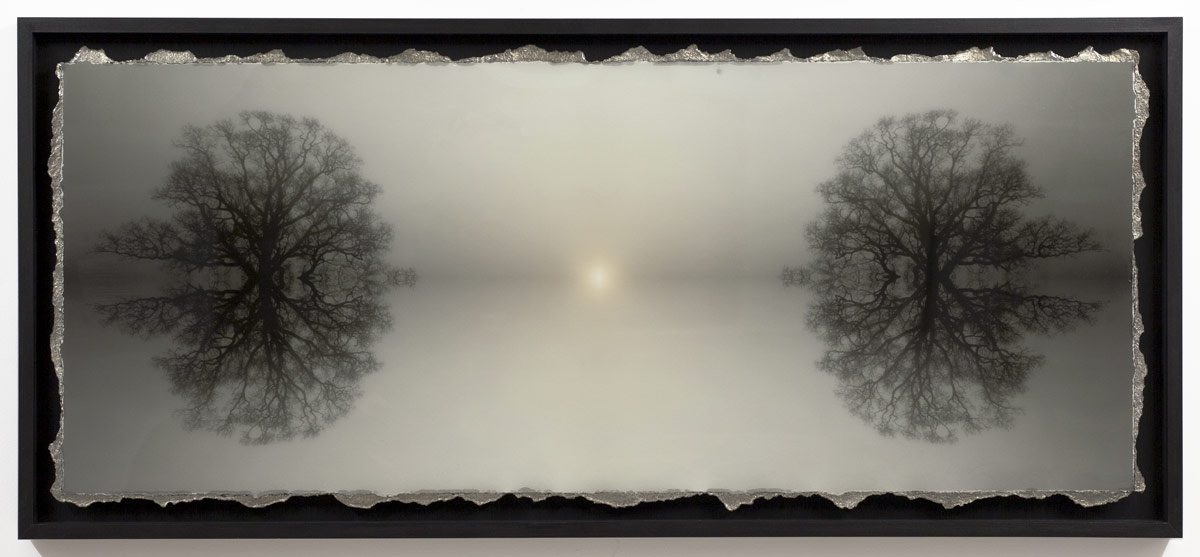 DEPARTING PERIHELION – 1 of 5 SOLD
Archival print with tin leaf in resin. 100x45cm. Framed.
If you are interested in an editioned print of this piece, please contact Mark.
What is Perihelion?
Each body in our solar system takes an elliptical journey around the sun. This path is offset, meaning the sun is not in the centre. This offset means that each year as a body like the earth orbits its star, it has one point furthest away from the sun (aphelion) and one point closest, known as perihelion. 
Perihelion for the earth is generally around the 3rd January. In the northern hemisphere this coincides with our winter, which as you've probably guessed, has proven to be my favourite time to capture the architecture of the Symmetree Oak. 
'Symmetree – Departing Perihelion' has been created from a single photograph taken with a low sun emerging through the mist. The photograph was composed by placing the sun to one side of the frame. The symbiotic relationship between the tree(s) and the sun is becomes apparent by duplicating and flipping the image in two directions and putting the sun in the centre of the finished piece.